Single Dad Essentials
When I became a single dad more than 20 years ago, I had to do it the hard way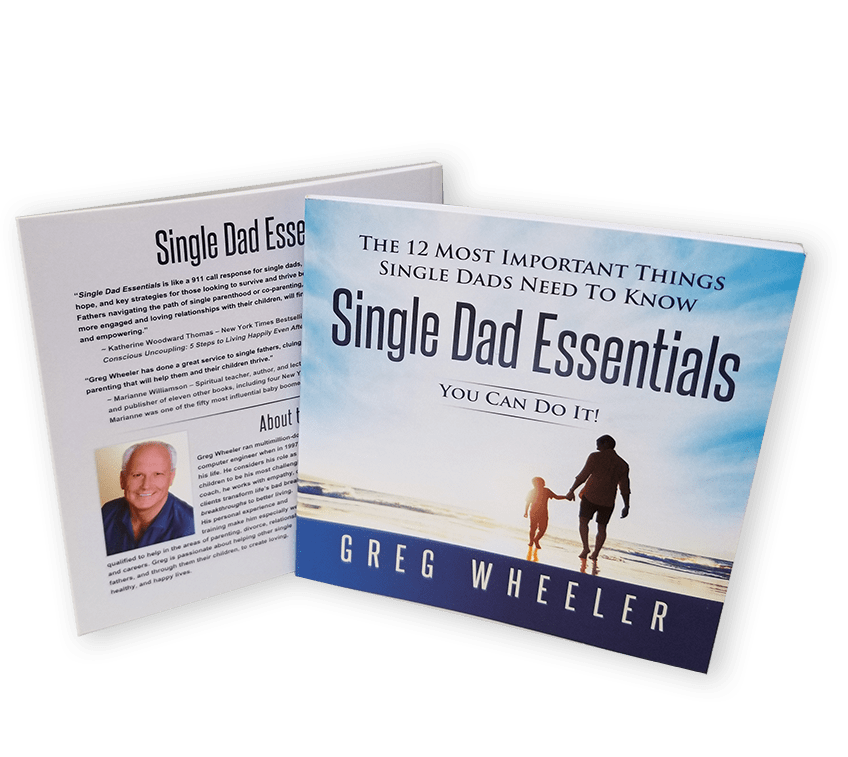 The hard way was by making mistakes, asking for help, and practicing on all four of my kids. I wrote Single Dad Essentials so that your way as a single father wouldn't have to be quite so hard. This is the book I wish I could have found back then.
I wrote Single Dad Essentials to provide something helpful for today's single fathers. It's my deepest wish that you'll find these tips, suggestions, and thoughts helpful in being the best dad you can be. I also hope it's a resource for you to use in improving your kids' lives and for co-parenting with your former partner.
Single Dad Essentials is here to help you all have healthier, happier, more wholesome and rewarding lives.
Advance Praise for Single Dad Essentials
Single Dad Essentials is like a 911 call response for single dads, providing wisdom, encouragement, hope, and key strategies for those looking to survive and thrive both as an individual and as a parent. Fathers navigating the path of single parenthood or co- parenting, while also striving to create happier, more engaged and loving relationships with their children, will find this brilliant book inspiring, instructive, and empowering.

New York Times Belling Author of Conscious Uncoupling: 5 Steps to Living Happily Even After

Greg Wheeler has done a great service to single fathers [with his book], clueing them into the inner dimensions of parenting that will help them and their children thrive.

Spiritual teacher, author, and lecturer. Author of A Return to Love and publisher of eleven other books, including four New York Times number one bestsellers. Marianne was one of the fifty most influential baby boomers in a December 2006 Newsweek Poll.