Coaching for Single Dads
As a Single Dad's Coach, I help people learn and transform important pieces of what they don't know they don't know about themselves to create happier lives for them and their children
Free Yourself from Your Limitations
As a single father, discovering those unknown pieces and then dealing with them as parts of your whole life enables you to break through from a place of uncertainty and suffering to choice, empowerment, and a happier life. From the understanding of "how we are showing up and the patterns we're repeating" we connect to past life events, the why, and the stories there. We move to a deeper truth where you can see past the life events and stories to get to choose your truths and gifts, and who you will be going forward – freed from self-victimization and self-limitations of the past.
Be the Best
You want to be the best co-parent you can be, because that's what's best for your kids. Without the best guidance you and your former partner can provide, your kids may have serious scars that they will carry into their relationships and families going forward, passing on and repeating the mistakes of the past. I help you heal, learn to be a better parent, and establish good relationships with both your past and future partners. This creates happier and healthier lives for your children. Doing what's best for the kids also involves doing what's best for you.
The Hardest and Most Important Job There Is
As a single dad's coach, I'm passionate about working with single fathers because I feel there is still little or no support for single dads, yet it's one of the hardest and most important jobs there is because of the long-term impacts on children and children's children. We want our children to be happy and help make the world a better place – we don't want them suffering, now or in the future. I support dads and potential dads from A to Z. Support in relationships (starting, saving, and ending them); learning to be your best self; learning to be the best dad you can be; learning to co-parent; career transitions; and learning to grow.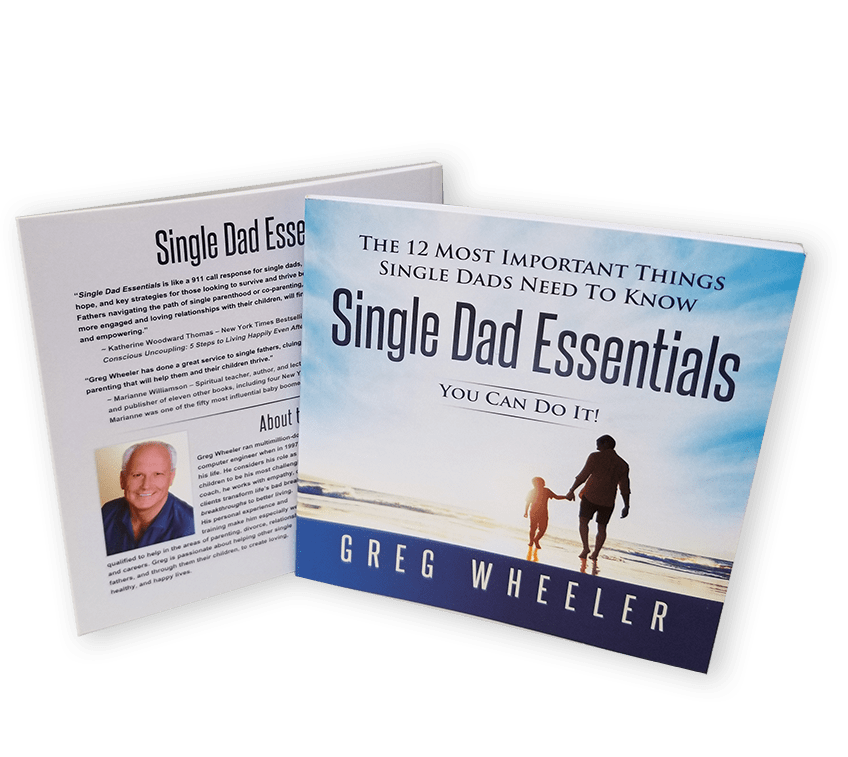 The Single Dad's Guidebook
As much as our lives have become so much richer, more complicated, and faster paced, the essential things children need have stayed the same. They are the same now as when I was first divorced over 20 years ago.
Back then, when I found myself divorced into single dadhood with no family in the state of New Jersey and with their mom being 1,000 miles away, I needed help. I needed to figure out how to deal, to cope and to be a good single dad with my four children.
This book presents the 12 most important single dad essentials I needed help with.
Wherever You Are All Coaching Sessions Can be Via Zoom or Skype